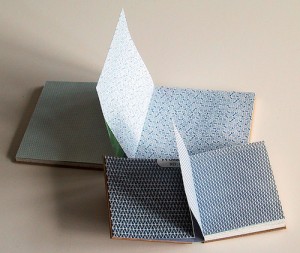 While you are here today, be sure to get my Urgent Report on SAT Critical Reading and other exclusive SAT-related content by joining my email list!
Strong reading comprehension strategies on the SAT are vitally important for a high score in the Critical Reading section, just as a strong vocabulary is.
One of the places that students frequently have trouble with reading comprehension (and might not even realize it) is on the dual-passage SAT Critical Reading questions.
You can call these types of passages anything you want: dual-passage, two-passage, compare and contrast, two-part reading, whatever. The point is, these are the SAT questions about "Passage 1" and "Passage 2," rather than just a passage that stands by itself. In dual-passage Critical Reading on the SAT, we will always be asked to make connections and comparisons between the two passages.
This is pretty obvious to most students, but what they often don't realize is that there are generally a good number of questions about ONLY "Passage 1" or "Passage 2."
In fact, just yesterday I had a SAT tutoring student who didn't believe me at first when I said that not all the questions were about both passages together. In that instance, we found a total of 5 out of 10 questions that related ONLY to either reading passage one or two.
A few thoughts about dual-passage SAT Reading Comprehension:
1) Reading comprehension decreases when students try to read and remember both passages at once.
2) In the longest two-passage readings, a strong vocabulary is more important than ever to get through reading assignments efficiently.
3) "Two-passage" critical reading sections are a hybrid of single-passage questions and dual-passage "compare and contrast" questions.
Get Exclusive SAT Prep Tips!
I want to send you more tips to help your SAT score, but I need your email address to stay in touch. Enter your email below so I can send you my reports on the SAT and other subscriber-only bonuses.
4) We can use a strategy to increase our SAT two-passage reading comprehension.
I have a personal method for dealing with this situation. It's very simple.
8 easy steps I follow on an SAT Dual Reading Comprehension passage:
1) Go to the questions. Mark any question about ONLY Passage 1 with a "1." Mark any question about ONLY Passage 2 with a "2." Mark questions involving BOTH passages with a "B."
2) Read ONLY Passage 1 (don't forget the blurb in italics!). Use your personal note-taking or underlining strategy as if it were a single, standalone critical reading passage.
3) Answer ONLY the questions about Passage 1. (Feel free to skip a question if you don't have any idea)
4) Read ONLY Passage 2, and underline/take notes.
5) Answer the questions that are only about Passage 2.
6) With all the single-passage-style questions answered, take a moment to review. What is the main topic under discussion? What stance does the author of Passage 1 take vs. the author of Passage 2? Get a clear picture in your head of what these authors might say to each other if they met up for a debate.
7) Go on to the questions about BOTH passages (you marked them with a "B" already). Skip anything you are completely unsure about.
8) If you have time left, return to the questions you skipped and methodically eliminate wrong answers.
Summing up the dual passage reading strategy:
On 2-passage SAT Critical Reading sections, deal with each passage separately before answering any questions about both of them together. This increases your SAT reading comprehension by preventing mix-ups and confusion between the two authors.
When I tried to read both passages before going on to the questions, I found myself constantly backtracking to remind myself of "who said what."
However, approaching dual-passage reading with this newer strategy will minimize confusion between the two passages and ensure that you really know what you're talking about before you move onto the "compare and contrast"-style questions.
This SAT Critical Reading strategy works well for readers of ALL speeds:
FAST readers have plenty of time to mark up the questions before doing the reading, and the fastest readers are often the ones that need the most help with reading comprehension, because they tend to skim and mix up important details (I know, because I was a very fast reader in high school, and had to work to overcome this minor disadvantage myself)
SLOW readers will be able to focus on answering as many questions as possible – since every question is worth the same number of points (and we don't get any points just for reading the passage), they will be better off correctly answering questions as soon as possible. This strategy gets a slower reader started on answering questions as soon as possible in a two-passage situation.
While you're here don't forget to download my FREE Urgent Report on the SAT Critical Reading Section, which provides time-sensitive tips for maxing out your score on the reading sections!
What if the two reading passages are very short?
Sometimes, when you have two very short critical reading passages together, there won't be any questions that relate ONLY to one or the other passage. That's OK!
Usually, in this situation, the two passages will be VERY short (like one paragraph) so just read carefully, and make sure you do Step 6 from my list above! If the two passages are very short, the most important thing is to have a clear picture in your mind of what the authors would say to each other about the issue they are discussing.
Even if this strategy is different than what you're using currently, or what you've been taught, my advice is to try it out for a week in your SAT Critical Reading practice and get used to it. No harm done if you don't stick with it!
I've seen some great results with this method, and I am convinced that it improves reading comprehension on the SAT, and increases Critical Reading scores. It won't get you a perfect 800 on the Critical Reading all by itself, but it can help prevent a few careless errors per test that might have happened due to passage confusion, and gain you some extra points!
Learn more SAT Critical Reading tricks with my Conquer SAT Vocabulary video course, the SAT Critical Reading Mastery Video Course and improve your reading speed with Ace Reader Software.
Further Reading:
How to Get a Perfect 800 on SAT Reading
SAT Reading Comprehension Strategies
The Art of Skimming on the SAT and ACT
How to Learn Speed Reading
Recommended Reading Lists for High Schoolers
Additional Resources:
Urgent Report on SAT Critical Reading
Conquer SAT Vocabulary Video Course
SAT Critical Reading Mastery Video Course
Ace Reader Software
If you learned something useful or interesting from this article, be sure to join my SAT email list before you leave. I'll email you my Urgent Report on Critical Reading and other great subscriber-only tips and content.