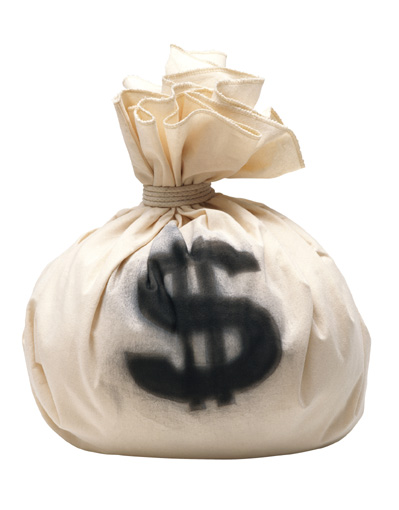 Welcome to my pro tutor's SAT prep blog! While you're here be sure to join my mailing list to download my exclusive Urgent Report on SAT Reading and other subscriber-only test prep tips!
Sometimes I feel like the College Board (authors of the SAT test) are just out to charge you to death with hidden costs and fees for taking the SAT.
You pay when you register, you pay if you're late, there are charges for changing your mind or making mistakes, and additional costs for sending extra scores to colleges.
In other words, the cost of taking the SAT test can quickly spiral out of control and surprise you if you're not expecting certain charges (see the College Board's official guide to SAT fees)
On the other hand, for the best odds at getting into college and winning scholarships, all high school students should plan to take the SAT more than once – so it's important to budget.
Let's break it down the charges and costs of taking the SAT.
How much does it cost just to take the SAT?
The most basic cost is simply paying to sign up and take the SAT test.
This will run you an even $50 if you register in the usual way, through the online SAT registration system.
If you register by phone instead, there is an additional $15 charge… so just register online.
Get Exclusive SAT Prep Tips!
I want to send you more tips to help your SAT score, but I need your email address to stay in touch. Enter your email below so I can send you my reports on the SAT and other subscriber-only bonuses.
The SAT costs more if you register late
It pays to register early.
Not only can you forget about it and not worry about losing your seat, you also save money by not paying late registration fees.
If you miss the first registration deadline, you'll pay a $27 late fee, but you can still get yourself registered.
If you're really late, you may have to get on the waitlist for a seat. This is the worst situation for registration – you pay a $44 waitlist fee and aren't even guaranteed a seat for the test.
International students pay a higher price to take the SAT
Add $24-$31 if you're registering from outside the United States.
I assume that this fee exists because the main College Board facilities are within the U.S.
The price of making a change to your SAT registration
Whoops – we registered for the wrong (date/test center/test) and need to change our order.
Well, prepare to get hit with a $26 fee to change the details.
It's important to go over the details of your calendar and schedule before you submit your final registration fees, because you don't want to change your booking once you've reserved a spot at the test.
How much does it cost to get your SAT scores back?
Finally, a bit of good news – it's usually free to get your SAT scores back.
Just check them online, about 3 weeks after you take the test, by logging into your account and reading your SAT scores at the College Board website.
You can also have the scores mailed to you for free.
Of course, if you feel like spending some extra money, you can get your scores reported by phone… but there's no special benefit to this.
More SAT costs and fees: sending your scores to colleges
This is where costs really start adding up for some families.
One of the most important parts of taking the SAT is showing your great scores off to colleges and scholarships, right? There's really no point to taking the test if you're not going to give your scores out when you apply to schools and grants.
However, you may have to pay even more SAT-related fees to get your scores where they need to go.
Here's how it works: each time you take the SAT, you can send your scores to up to four colleges for free, as long as you get it done within a certain number of days after test day (about 10 days is the limit, so move quickly).
Beyond those four free scores, every additional score report costs another $11 per school, or for rush delivery, a whopping $31.
One extra SAT charge I recommend – Answer Service
I highly recommend you pay the extra $13-18 for Answer Service, which gives you a more detailed breakdown of your test and also gives you a chance to double-check that the graders didn't make any errors.
This service can help you prepare for the next test by giving you a little extra breakdown of difficulty of questions and types of topics you were tested on.
Example of one student's costs to take the SAT:
Let's say Jeremy wants to register for the SAT.
However, he's a little late, he wants the optional answer service, and he needs to send his scores to 8 schools in total. Whoops!
He also registered for a school that's an hour across town. Better change that to something closer.
Here's what he pays:
$50 to register online for the test
$18 for answer service
4 x $11 for the extra 4 score reports
$26 for the test location change
Total: $138 example cost to take the SAT one time with a few adjustments!
Of course, that's just one example.
If you do everything right and don't need any extras, you can take the SAT for as cheap as $50 per test.
However, extra costs can add up quickly!
Take my Winning College Scholarships video course to win thousands of dollars in scholarships, grants, and financial aid for college!
Further Reading:
How Many Times Can I Take the SAT?
Taking the SAT for International Students
How to Get and Read SAT Scores Online
Essential Things to Bring to the SAT Test
How to Get Into College: The Complete Guide
Additional Resources:
Visit my Online SAT Prep Bookstore
Winning College Scholarships for High Schoolers (Video Course)
Griffin SAT: A Complete Course on Acing the SAT (Video Course)
Want more SAT tips from a pro tutor? Sign up for my free SAT e-mail list to get subscriber-only content like my Urgent Report on SAT Reading and other exclusive test-prep perks!