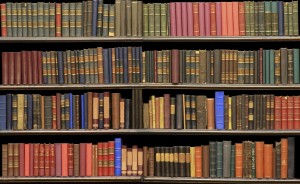 Welcome to my SAT prep tutoring website! Join my SAT email list for exclusive test-prep content and bonus downloads for subscribers only!
When you think about writing the SAT essay you probably get a warm, fuzzy feeling in your stomach right?
Not likely; if you're like many students, the essay is one part of the SAT you'd rather skip, but because it's an essential element of this test, the smart student (that's you!) knows it's best to prepare for writing the essay well before test day (or do you?).
To help you write your best essay, any student preparing for the SAT should read my SAT essay guidebook titled Write the Best SAT Essay of Your Life. This book covers the secrets and methodology behind writing your best SAT essay ever!
While you may think that you have nailed the art of essay writing in high school, think again.
If you're not specifically prepared to write the SAT essay, which is NOT like other essays, you're not prepared at all.
Feel more confident with my SAT Essay Guides:
What could be better than walking into the SAT with an idea of the essay prompts and having already selected your evidence, knowing exactly what evidence to pick and what not to pick?
Wouldn't it be great to already know the format and structure you were going to use, and just how long your essay should be?
Would it benefit your writing if you could learn the elements most important to your essay intro paragraph?
Get Exclusive SAT Prep Tips!
I want to send you more tips to help your SAT score, but I need your email address to stay in touch. Enter your email below so I can send you my reports on the SAT and other subscriber-only bonuses.
Do you know the most effective methods for brainstorming?
What about the top ways to build your SAT vocabulary and strengthen your writing?
These are all secrets that could only have been discovered by a professional SAT tutor with over 1000 hours professional tutoring experience and who, at the age of only 24, achieved a perfect SAT score.
My SAT essay guide will teach you the methods to writing that you need to know to succeed from someone who has already done it.
There are secrets of SAT essay grading that you probably don't know.
This book will reveal these secrets (not in an attempt to 'cheat' the system) but to point out what they look for when grading your work. 
How can you write the perfect essay if you don't know how they grade your work?
Like I tell my students, writing the SAT essay is like playing a game (ok, a very boring game), and you just have to play by the rules so that the referees don't penalize you.
Give the graders what they need to see and what they expect to hear. It's easy with just a little bit of guidance and practice to improve your essay score by 2, 4, or even 6 points, and raise your overall SAT score with a significant 40 to 100 point increase – enough points to make the difference between being accepted and being rejected by your favorite college or scholarship.
More SAT Essay Reference Materials: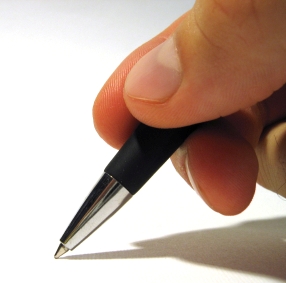 If you're looking for SAT essay reference material, you won't find a better book than my popular Top 30 Examples to use as SAT Essay Evidence.
Many students mistakenly believe that their essay writing skills are much stronger than they really are, and as a result, lose points unnecessarily.
If you're not getting a perfect-12, you're losing points that you can easily win back by including stronger evidence to support your writing.
These 30 examples, chosen to provide inspiration and interesting information, include characters such as adventurers, musicians, artists and athletes; classic books and new works of literature; politicians and other great leaders, scientists, mathematicians and not to forget, personal examples from the author that you can adapt to your own life.
You can also enroll in my Conquer SAT Vocabulary video course for a hi-def video course, quizzes, and additional reading to boost your vocabulary and verbal skills – this will also help with the essay!
Other stuff included in my SAT Essay Examples Guide:
Don't be fooled into thinking 30 examples of characters, events, and books are all you get with this amazing SAT essay reference.
For each of the 30 examples in the book, you also get:
Two quotes
Relevant themes
A summary paragraph
A related SAT vocab word
Interesting facts purposefully selected for answering common SAT essay prompts
All of this equates to a tremendous amount of information that will help to inspire you and help you craft the best essay of your life.
What these two books will do is provide you with the information, tips, methods and skills to write the best SAT essay of your life.
Save time, raise your confidence, and increase your SAT score. What is there to think about? Click over to the bookstore right away and get your own copies of my popular SAT essay guides!  
Further Reading:
What is the SAT Essay?
Introduction to SAT Essay Structure
Is My SAT Essay Score Good or Bad?
Why You Should Use SAT Essay Evidence You Care About
Additional Resources:
Write the Best SAT Essay of Your Life! (e-Book)
Top 30 Examples to Use as SAT Essay Evidence (e-Book)
Conquer SAT Vocabulary (Video Course)
Wait – before you go, have you subscribed to my SAT newsletter? Subscribers get exclusive test-prep content and downloads to help you prepare for test day!