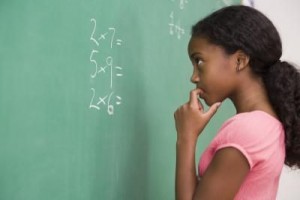 Hi! While you're here, join my SAT prep mailing list for subscriber-only test prep downloads and exclusive content to help your SAT score!
Regardless of whether you are a student looking to improve math skills for the SAT or a parent or tutor trying to support a student in their desire to achieve the scores necessary to gain entrance into their college or scholarship of choice, you're probably having some difficulty trying to determine the best SAT Math study guides.
The problem with other SAT Math Study Guides:
It's easy to be fooled by all the books out there that promise to improve scores, thereby increasing the chances of being accepted into the top schools in the country.
How do you gauge the reliability of the book or resource before you spend your money, or worse yet, before you or your student spends valuable study time on a resource that turns out to be useless, confusing, or focused on all the wrong elements?
How do you know exactly what to study? How can you improve your score if you don't know this important detail?
If you're scoring less than 500 on the math section of the SAT, that means your score is statistically below average and you need to improve in order to get into your choice college or university.
The answer to these questions is simple. It makes sense to learn from someone who has not only tutored students on SAT test prep, but who has also scored a perfect 2400 on his own SAT.
SAT math study guides are only as valuable as the information contained within, which is why these books have been specifically designed to diagnose areas that need improvement, provide lessons on these topics, and provide practice tests with clear explanations of the correct answers.
Whether you decide to download the Basic SAT Math Guide or Advanced SAT Math Guide  (or both), each covers everything you need to know, including the fundamentals and more difficult questions, to help you succeed when you take the math section of the test.
Get Exclusive SAT Prep Tips!
I want to send you more tips to help your SAT score, but I need your email address to stay in touch. Enter your email below so I can send you my reports on the SAT and other subscriber-only bonuses.
Topics covered in my downloadable SAT Math Guides:
Primary topics that are covered in the SAT math study guides include:
Algebra (including basic algebra, absolute value, inequalities and functions)
Geometry (including angle measurements, special right triangles, the Pythagorean theorem, sectors and circles)
Coordinate geometry (including slopes, graph transformations, intersects and slopes of perpendicular lines)
Chart interpretation
Combinations
Probability
Logic
How will these SAT Math books help you?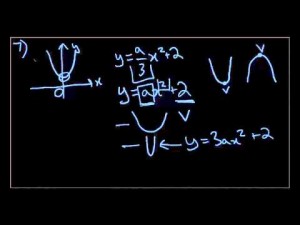 When you purchase and download your math prep books, you'll find the diagnostic test.
This test will help you determine your weak points which in turn will direct you to the appropriate lessons you'll need to focus on to improve your score.
This prevents you from spending countless hours on an area of math that you're already doing well in.
The diagnostic tests are one of the things I'm proudest of – I was sick of having to go lesson-by-lesson through all the topics with my students, because we ended up repeating a lot of things the student already knew and wasted time when we could be studying and improving weak spots.
By creating the math diagnostic tests, I found a way to save hours of wasted SAT prep study, and move on to the types of problems you have personal difficulty with.
The practice questions and clear explanations for the answers will benefit you on your quest to obtain the best possible score.
Understanding each step in a question and how the answer is achieved gives you the insight and knowledge to excel on test day.
If you're ready to take your math scores to the next level, don't waste your time on resources that force you to relearn what you already know.
Save your time and money and trust the knowledge and methodology of someone who has achieved the perfect score.
Even for those in advanced math, or for those who haven't reviewed the basics in a long time, these SAT math study guides are for you.
With a 100% money back guarantee, you can feel confident in the information contained in these SAT math study guides Level 1 and Level 2 and in the author who wants you to succeed!
Meet me in the SAT prep bookstore to download your copies today!
Further Reading:
How to Get a Perfect Score on the SAT
Top 20 Careless Errors on the SAT Math Section
When to Use a Calculator on the SAT Math
How to Get Into College: The Complete Guide
Additional Resources:
SAT Math Mastery Level 1: Perfect-Score Fundamentals (e-Book)
SAT Math Mastery Level 2: Tougher Tricks and Skills (e-Book)
Shop my Complete SAT Prep Book Collection
Wait – before you go, have you joined my SAT prep mailing list? You'll get exclusive test prep bonuses like my Urgent Report on SAT Reading and more subscriber-only content!