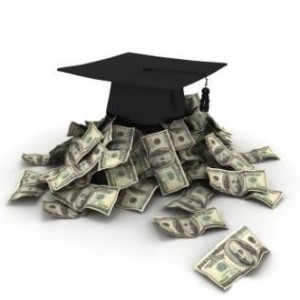 While you're here, subscribe to my SAT prep emails for exclusive pro tips and subscriber-only bonus downloads!
Post-secondary education can be very expensive and students can benefit from SAT-based scholarships to help them cover these expenses.
These scholarships can be in the form of financial grants and awards or discounts on actual tuition costs and other expenses.
In order to win one of these scholarships, students must perform exceptionally well on the SAT.  
SAT Fee Waivers:
One form of SAT financial aid that will waive the fee for taking the SAT if a student cannot afford the cost on their own.
Official info about this waiver can be found here: SAT Fee Waivers Information. In order to obtain this waiver, consult with the high school counselor at your local public high school or locate an authorized community based organization.
The SAT fee waiver covers the cost of all registration fees for one single test day, but allows for up to four fee waivers in total (two SAT 1s and two SAT 2 Subject Tests).
This waiver also covers four additional score sends to colleges of your choice on top of the four free score sends that every student receives.
You may also be eligible for four college application fee waivers. These waivers are available to U.S. high school students and U.S. citizens living in another country.
Get Exclusive SAT Prep Tips!
I want to send you more tips to help your SAT score, but I need your email address to stay in touch. Enter your email below so I can send you my reports on the SAT and other subscriber-only bonuses.
Further Requirements for SAT Fee Waivers:
You must also meet one of the following requirements to be eligible for the SAT Fee Waiver:
Be enrolled or eligible for FRPL (Federal Free and Reduced Price Lunch Program)
Be enrolled in a local, state or federal student aid program for low-income families
Be receiving public assistance
Be a ward of the state, orphan, or living in a foster home or subsidized housing, or homeless.
Scholarships for High SAT Scores:
Some of the SAT-based scholarships given to students with high SAT scores include:
$9000 for SAT scores above 1090 combined with a final GPA of 3.0 (Wilmington College, Ohio)
Up to $9500 for SAT scores of 1150 or higher combined with a GPA of 95% or higher (Niagara University, New York) There are smaller awards from this university given to students with lower scores as well.
$5000 for SAT scores of 1200 or above combined with a GPA of 3.6 or higher or rank within the top 15% of their high school class. (Earlham College, Indiana)
Up to $11,500 for SAT scores of 1200 or above combined with a GPA of 3.6 or higher. (Dominican University, California)
Up to $10,000 (renewable yearly) for SAT scores of 850 or above (when combining critical reading and math scores) and a maintained GPA of 2.5. (Centenary College, New Jersey)
These are only a sample of the SAT scholarships available across the United States. By visiting the website of the college or university you wish to attend you will be able to determine the type of financial aid you are eligible for.
The impact of winning an SAT College Scholarship: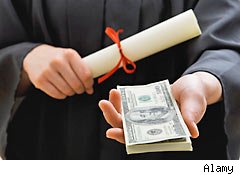 SAT scholarships and financial aid can make the difference between being able to attend a post-secondary institution and having to postpone your education.
Scoring well on the SATs is an important method to help you obtain SAT scholarships.
Preparing for the SAT is important not only for admission to the school of your choice, but also for your financial well-being.
Many of the SAT scholarships are renewable each year as long as your GPA remains within a certain range.
Enroll in my Winning College Scholarships course for more pro tips on big scholarship wins!
Further Reading:
How to Get a Perfect Score on the SAT
How to Get Into College: The Complete Guide
10 Tips to Get More Financial Aid for College
Tips to Raise Last-Minute Cash for College
62 Colleges With the Best Need-Based Financial Aid
Additional Resources:
Winning College Scholarships for High Schoolers (Video Course)
Gaining the advantages you need to score well on your SAT is easy when you sign up for my free mailing list. I'll send you exclusive subscriber-only info to ensure your SAT score is as high as it can be!