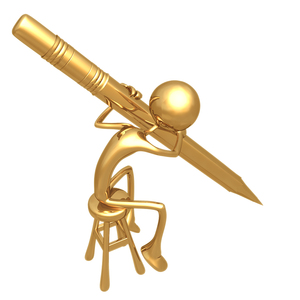 Hi! This is the blog of a perfect-scoring pro tutor. Be sure to join my email list while you are here so I can send you my best subscriber-only content to help you raise your score!
Do you need a source of SAT Writing practice questions, or are you simply looking to improve your SAT Writing score? You're in the right place!
I'm a professional, independent SAT prep tutor with a perfect 2400, and author of five SAT prep textbooks.
What you'll be interested in, specifically, is my SAT Writing Practice Questions Book, which is full of completely original practice questions.
Keep reading to find out exactly how my SAT Writing books can make your life easier!
Why I wrote my own SAT Writing and grammar practice book:
After buying over a dozen expensive SAT Writing books, I still didn't have any materials that I considered "good enough" to use with my students. So I wrote my own book to use in our tutoring lessons!
The first thing I did was write 255 SAT Writing practice questions and explanations. But, I didn't stop there.
I also added explanations of my two key SAT Writing strategies (remember, families usually pay me $50 an hour to learn this stuff!).
Then I kept going, and wrote 12 different grammar lessons, each focusing on a commonly-misunderstood type of SAT Writing topic.
Get Exclusive SAT Prep Tips!
I want to send you more tips to help your SAT score, but I need your email address to stay in touch. Enter your email below so I can send you my reports on the SAT and other subscriber-only bonuses.
Finally, I included a unique pretest, to diagnose your grammar problems, and a post-test to quickly tell you what topics you need to keep studying.
The effectiveness of my SAT Writing practice questions book:
I've seen students gain anywhere from 50-200 points in the SAT Writing section from just a couple of hours spent working in this book!
Some courses promise a "200 point gain" for 15 hours of lessons and $500+ in course fees.
Don't you think one instant-download, inexpensive book is a far better deal than that?
If you want to really get some great SAT Writing practice questions and grammar lessons, this is the book to get.
Other sources of SAT Writing practice and score-improving secrets:
I also want to mention two other books that you'll probably be interested in…
First, my SAT Essay Method Guide, which efficiently and easily teaches you the methods that get me a perfect score on the SAT essay, every time, and…
Second, my special report on SAT Essay Evidence to use as examples, which will help prevent you from "having nothing to write about" on the morning of the test!
These two books are very helpful in combination with my SAT Writing and Grammar Guide, which will help you improve your score on the Writing multiple-choice section.
Take action today to easily improve your SAT Writing score – you owe it to yourself to try my books out, especially since they have a 100% money-back guarantee!  
Further Reading:
SAT Writing Practice Test and Diagnostic
What exactly is on the SAT Writing test?
What is the SAT Essay?
Why Is Grammar Important?
Top 5 Best SAT Writing Books
Additional Resources:
SAT Grammar Crammer: Top 12 Rules of SAT Writing (e-Book)
Top 30 Examples to Use as SAT Essay Evidence (e-Book)
Write the Best SAT Essay of Your Life! (e-Book)
Wait – before you go, you should join my SAT email list! I'll send you exclusive subscriber-only content like my Urgent Report on SAT Reading and other score-boosting bonuses!