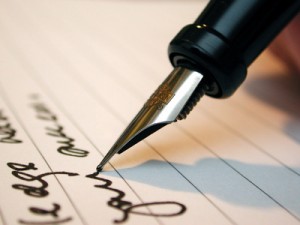 Welcome to my SAT prep website. While you're here, join my SAT mailing list for free test-prep content only for subscribers!
If you're stressed because you're worried about the SAT Writing skills section of the test, it's a sign that you may need to spend some extra time preparing.
Concern about the SAT Writing section usually arises from two main reasons:
For instance, do you know when to use whom, and when to use who in a sentence?
If you've spent any time trying to figure out the difference, you've wasted your time! "Who" vs. "whom" is not on the SAT Writing.
On the other hand, do you know whether to accept or except an apology?
That is on the test or a question similar to it.
If you study the wrong grammar rules, you might raise your grade in English class, but your SAT score won't improve at all!
Yet if you neglect the right rules, you're leaving behind easy points on the SAT.
Get Exclusive SAT Prep Tips!
I want to send you more tips to help your SAT score, but I need your email address to stay in touch. Enter your email below so I can send you my reports on the SAT and other subscriber-only bonuses.
So, what Writing skills are on the SAT?
That's a pretty broad question – and I suggest you start with this comprehensive post!
In the fewest words possible, here's what you'll be tested on:
English grammar and usage applied to individual sentences
English grammar and style applied to a short reading article
Essay-writing in a time limit
Mastering SAT Grammar Skills:
In order to be better prepared to finish the grammar sections of the SAT, knowing what to study for will go a long way to help you to achieve the scores you desire.
You need to be sure that the time you spend learning or reviewing your SAT writing skills is directed at what will be on the test.
One way to do accomplish this is to identify the areas you need to improve, learn these skills and then be able to retest yourself to see if you've accomplished your goal.
That's exactly what my SAT grammar book was designed to do: to provide you with diagnostic strength-and-weakness testing, followed by practice and study, so that you gain the advantage of learning from someone who is a perfect-scoring SAT tutor.
Some of the topics covered include: subject/verb agreement, economy with words, parallel structure errors, idioms and prepositional pairs, adjectives and adverbs.
Gaining a clear understand of the topics you will be tested on will improve your score and allow you to make the best use of the time allotted for each section.
Mastering your grammar skills is vital to achieving a high score on the SAT.
My SAT grammar book is designed to efficiently increase your score, not by teaching you every single detail and exception, but by focusing on the top 80% of the grammar rules covered in the SAT writing skills section of the test.
Other Writing Skills on the SAT Test: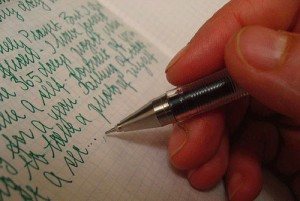 Grammar is not the only thing you will need to know – there's more!
You will also be tested in rhetorical and organizational skills. This section of the Writing test takes the form of a short passage that needs editing for clarity and impact.
There are two key words you should always remember in the short set of 6 passage-editing questions :
"Organization" means to make sure each paragraph stays on topic, focusing on one main concept or idea without wandering or mixing in major concepts from other paragraphs.
"Flow" means that the ending of each sentence leads logically into the next sentence, and the end of each paragraph is a good time to transition into a new concept.
Your goal is to edit the passage so that it flows seamlessly from idea to idea, while remaining well-organized into single-topic paragraphs.
Tips for writing the SAT Essay:
If you're not scoring at least a 10 out of 12 on the SAT essay section, you're just throwing away those much needed points.
Again, I've written a couple books about the SAT essay strategy and essay evidence examples that can help any student improve their score, see where they're going wrong, and prepare useful evidence ahead of time. I'll explain how to get those books in a second.
Each student is required to write an essay in only 25 minutes, so you need to have a plan and some backup ideas as well if you want to succeed.
The good news is, a little preparation goes a long way. Bottom line – know what you're up against, learn my strategies, prepare your personalize evidence, and definitely write a couple of practice essays at home.
Smart practice can improve your Writing score by 100 points or more:
The SAT writing skills section is challenging, but not so challenging that a well-prepared student can't score impressively, and in the process improve their overall SAT score. In fact, as a pro tutor, the writing section is my favorite to work on, simply because it's so easy for most students to gain a lot of points in a short time.
I know I've said it already, but a huge key to my students' rapid grammar progress is my original book on SAT grammar rules, which I still highly recommend buying by following that link.
The second step is to prepare for the essay section. For that, you can use this short guide to the SAT Essay and then use this book to build your evidence bank.
Mastering your SAT writing skills prior to taking the test ensures that you are prepared, confident and ready to get those high scores to help you gain entry to the school of your choice.
There's nothing quite as satisfying on SAT test day as walking out at the end knowing you were as prepared as possible, answered as many questions as possible, and KNEW the answers because you studied the RIGHT things.
Well, there might be one thing more satisfying—getting your goal score and knowing that all the work was worth it!  
Now order from my SAT Grammar, Essay Strategy and Essay Evidence e-books!
Further Reading:
What Exactly is on the SAT Writing Section?
What is the SAT Essay?
SAT Essay Time: How Best to Use It
SAT Writing Grammar Rules: Subject-Verb Agreement
Additional Resources:
SAT Grammar Crammer: Top 12 Rules of the SAT Writing (e-Book)
Write the Best SAT Essay of Your Life! (e-Book)
Top 30 Examples to Use as SAT Essay Evidence (e-Book)
Before you go, be sure to subscribe to my free SAT mailing list. I'll send you my Urgent Report on SAT Reading and other subscriber-only content to help you prep!