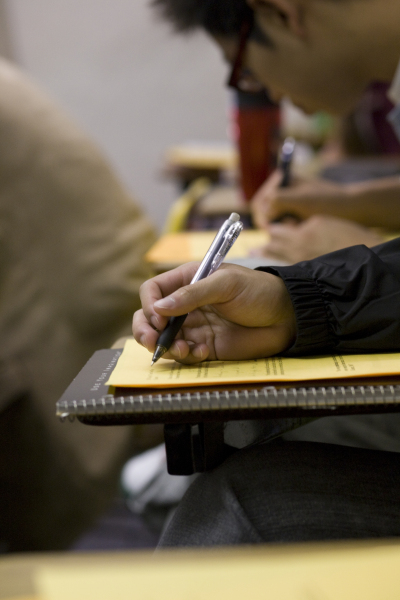 Welcome to my pro tutor's website and blog! While you're here, subscribe to my newsletter for exclusive subscriber-only bonuses and more!
Applying to your college or university education in the United States can be very exciting, but there are also specific challenges that international students face.
There are a variety of tests for international students, not only to gain admission to an American college or university, or to win scholarships and grants when you are from outside the country, but also to help ensure that their English language skills and academic vocabulary are sufficient to ensure the student does not struggle unnecessarily in their daily life.
In a way, these tests exists to protect you and keep you from getting in over your head – a mistake which could otherwise lead to wasting your own time and money, or harming your resume with failing grades in school.
International students applying to American universities are required, in most cases, to take the SAT test in one of the 1000+ testing centers around the world. 
Some colleges are abolishing this requirement for international students, but at most institutions it is still a necessary evil. Before a student can achieve a score on the SAT that is high enough to gain entry to a college or to win a great scholarship, they must speak English, obviously!
Language barriers will only make the learning process more difficult and in the process make achieving good grades nearly impossible. This is not ideal for the international student or the college or university.  Again, this would amount to a waste of money and time for you, the student.
Accepting a student crippled by a language or vocabulary barrier would also mean that a space at the school was wasted as well, one that could have been used by a student who was prepared for an academic program in English.
The ESL, ESOL, EAL, and EFL English-Language Tests:
ESL refers to English as a Second Language
ESOL refers to English for Speakers of Other Languages
EAL refers to English as an Additional Language
EFL refers to English as a Foreign Language.
These terms mean virtually the same thing but are interchangeable depending on the country where you live.
Get Exclusive SAT Prep Tips!
I want to send you more tips to help your SAT score, but I need your email address to stay in touch. Enter your email below so I can send you my reports on the SAT and other subscriber-only bonuses.
Studying ESL is the first step in preparing to take the TOEFL (Test of English as a Foreign Language). TOEFL is not meant for ESL beginners, so you'll need to do some ESL study as preparation for the TOEFL test.
It is possible in many countries to learn ESL in classes, and it is widely available online as well. Learning and practicing English skills and building your English vocabulary are, naturally, important so that you learn how to function in an American college.
As you study ESL, you will be given tests to determine your progress. These tests may focus on reading, writing, speaking and listening skills. Tests for international students are an important method students can use to gain an understanding of their English level.
International Students and TOEFL testing:
In many cases, when applying to college or university, an applicant will be required to submit their TOEFL score.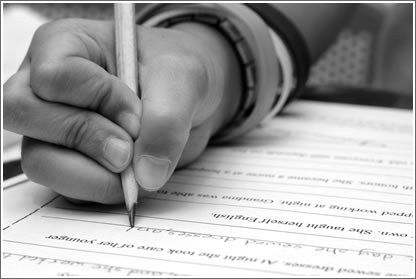 TOEFL is one of the tests for international students to determine their level of English skills and common vocabulary. This test will evaluate an ESL student's abilities in listening, reading, speaking and writing to determine if they are prepared to not only live, but also study in an English-based academic environment.
These skills are important for communication, and the TOEFL testing process was developed to determine if a student has the skills to communicate effectively and may also be relevant for college applications and scholarships.
How to prepare for and take the TOEFL test:
There are several tips that may help international students as they prepare to take the TOEFL.
Take the test only when you are skilled in all 4 levels: listening, reading, speaking and writing

Build your vocabulary

on a regular and ongoing basis
Become familiar with the TOEFL format you will be tested with
Do your research to determine the scoring requirements
Take practice tests whenever possible
If possible, find a one-on-one English mentor
Arrive at the test fully prepared
Answer every question
Wear comfortable clothes and eat before the test to keep your stamina up
The TOEFL test can be taken in test centers using iBT (Internet Based TOEFL) in most cases. If iBT is not available then the paper-based option will be utilized for testing.
The iBT will take approximately 4 hours to complete while the paper-based test takes about 2.5 hours to complete.
The SAT for International Students:
The SAT is an equally-important test that a foreign student will probably need to take when applying to an American college.
Preparing for the SAT is challenging enough for native English students.
As an international student you will benefit immensely by honing your vocabulary.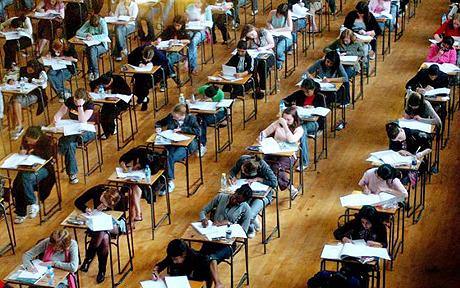 Make sure you are doing whatever you can to improve your vocabulary because whether you take the SAT or not, the extra vocab words will be useful to you.
Because the SATs can be taken six times every year, international students have plenty of time to prepare and take the test when they are really ready, but you should still start now because it's a big test.
The SAT is made up of three sections:
Because math may be one of the easier tests for international students, because of the lower language barrier in a math section vs. a verbal section, you should focus on getting a great math score on the SAT in addition to doing whatever you can to improve your English-based verbal and vocabulary scores as well.
Universities and scholarships will take notice and approve!
Now visit my SAT prep e-book store and enroll in my College Scholarships video course!
Further Reading:
What is the SAT test for?
How to Get Into College: The Complete Guide
Why You Must Study an SAT Vocab Word List
What Exactly is on the SAT Writing Test?
How to Get a Perfect 800 on the SAT Reading
Additional Resources:
Conquer SAT Vocabulary (Video Course)
SAT Grammar Crammer eBook (for English-Language Skills)
Top 30 Examples to Use as SAT Essay Evidence (e-Book)
Winning College Scholarships for High Schoolers (Video Course)
Wait – before you go, be sure to join my mailing list for free exclusive content and test-prep bonus downloads only for my subscribers!