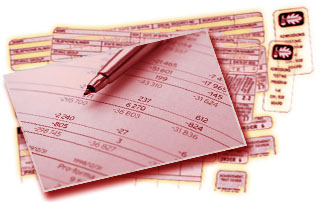 Hi! While you're here, join my SAT email list for subscriber-only content like my Urgent Report on SAT Reading and other test-prep bonuses.
Planning out your ideal SAT test dates in advance will greatly reduce your stress levels and can quite possibly improve your score as well.
You should plan for the "worst case scenario" in which you would:
The best plans start early so that you can retake the tests if you're not satisfied with a low score.
On the other hand, you may be able to contact individual schools and get an extension on the deadline for sending in final SAT scores.
When should sophomores take the SAT test?
Well, actually – they shouldn't, in my opinion.
At least not officially. I mean, what would be the point? You're going to perform better as a Junior or a Senior anyway.
Your first upcoming hurdle will be the PSAT at the beginning of Junior year.
As a sophomore, just study SAT vocabulary and practice free reading if you have extra time after school and extracurricular activities. This will be the best long-term-planning use of your time at this point.
Get Exclusive SAT Prep Tips!
I want to send you more tips to help your SAT score, but I need your email address to stay in touch. Enter your email below so I can send you my reports on the SAT and other subscriber-only bonuses.
But when should juniors take the SAT?
I am most in favor of the January SAT test date for juniors.
There's less panic with school and activities, which normally follow a natural lull in activity after the winter holidays. This gives you more time to work directly on SAT prep as well as some breathing room to work on supporting skills like reading, vocabulary, and time-management.
The fact that there's less stress in your life can actually contribute immediately to an improvement in your score.
You also have plenty of time to react if you don't get the score you want. There will still be two to three tests you can take before the end of the year.
I don't like juniors taking the May and June SATs simply because it's so hectic at the end of the year – with finals, sports, etc – and these are good times to take the SAT 2 Subject Tests before material is forgotten over the summer.
What about alternative SAT test dates for juniors?
October is not a good time – juniors are already taking the PSAT.
November and December? Well, why rush things – I'd recommend you just keep studying until the January date. Plus, these months can be busy in school.
What about the SAT in March? This can be a good idea – consider your spring break plans, though.
When do seniors take the SAT?
As a senior, you'll almost certainly want to take the first test in October and just be done with it.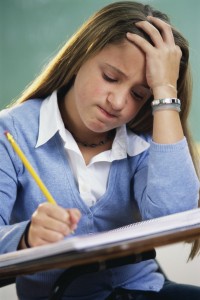 If you're applying Early Decision, you'll definitely need to take the October SAT at the latest.
The October date is also great for motivated, serious students who study for the SAT and build their vocabulary over the summer.
The November SAT is a fall-back and is still acceptable in all situations besides Early Decision.
The December SAT is still an option for most regular admissions deadlines situations. You probably won't be able to apply early (although you might get away with it if you contact the college personally).
The January SAT is only a last-ditch option for procastinators! Schools usually need to know in advance that your SAT scores will be delayed. Don't count on this one if you can avoid it.
The ideal SAT testing schedule:
Take the PSAT at the beginning of Junior year (no registration required)
Take the SAT in January in the middle of Junior year (make sure to

register ahead of time

)
Take 3

SAT 2 Subject Tests

in May or June or Junior year (follow the link for details)

Take the SAT again

in October at the beginning of senior year (register over the summer)
If necessary, use the November date for any SAT 2 problems you encounter
Now raise your score! Order my SAT prep books and enroll in my Conquer SAT Vocabulary video course to start building up your vocab and reading skills!
Further Reading:
When to Start SAT Prep
How Many Times Can You Take the SAT?
What are the SAT 2 Subject Tests and Who Should Take Them?
Early Decision, Early Action and SAT Prep
How to Get Into College: The Complete Guide
Additional Resources:
Shop my Online SAT Prep Bookstore (e-Books)
Conquer SAT Vocabulary (Video Course)
Winning College Scholarships for High Schoolers (Video Course)

Wait a sec! Did you find this article helpful? Be sure to register for my free SAT prep e-mail list and I'll send more subscriber-only bonuses straight to your inbox!