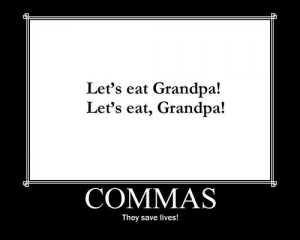 Want to improve your SAT Writing score and grammar skills with expert tips from a perfect-scoring tutor? Sign up for the free SAT e-mail list for exclusive content! 
As a professional SAT prep tutor, I get asked all the time "Why is grammar important?" "Does grammar even matter when I have spell check?" "Does the SAT Writing section even get looked at?"
Look, I'm 25 years old and life is good. I have a lot of fun stuff I like to do when I'm not teaching SAT prep. I play guitar, ride my motorcycle, study classical piano and French, and keep myself from working a "real job" (I've been self-employed for several years now).
I love to travel when I can, I play my music way too loudly, and am happiest when I'm outside in the sun.
I think my life is pretty exciting, cool, and successful… …and I still think that it's important to know proper grammar, not just for the SAT Writing section, but for the rest of your life!
Grammar is important if you want to get the most out of your life:
What I'm trying to say here is that using proper grammar is not just for dorks and friendless losers.
Being able to speak and write properly is something that I take pride in. It doesn't mean that I have to sound like a nerd all the time, if that's something that worries you!
There are some tremendous benefits to understanding proper grammar that I've noticed already, and again, I'm only 25.
Studying SAT Writing Section grammar will help you in the immediate future with your SAT scores, getting into a better college, bragging rights, etc., sure…
Get Exclusive SAT Prep Tips!
I want to send you more tips to help your SAT score, but I need your email address to stay in touch. Enter your email below so I can send you my reports on the SAT and other subscriber-only bonuses.
But take it from someone who's recently been through the whole process… Knowing the commonly-used rules of English is essential for success in many aspects of life.
How grammar will help you succeed:
You can win more scholarships… earn more money… Explain yourself more clearly… Learn new languages faster… Read more good books… and spend less time reading boring ones for school…
You'll appreciate slang more (it's a lot more interesting when you know what rules it's breaking!)… And you can always break the rules when you feel like it!
You don't have to sound geeky all the time just because you've mastered the rules of the English language.
Far from it – proper grammar will be something you can "turn on" and really impress the right people at the right time… college admissions officers, your future girlfriend or boyfriend, your coach, a TV interviewer… who knows!
But I promise you that this stuff happens to people, including you, every single day, even if you don't realize it yet!
What if I (think I) am bad at grammar? How can I improve?
If your grammar is weak, you may be missing opportunities that you don't even know are there.
If your grammar is strong, it's just one more way to impress the people around you and get the most out of life.
If you're going to be taking the SAT Writing test soon, this can be a great opportunity for you to improve your grammar skills for the rest of your life. 
A little grammar practice now will pay off in the long run. Study now – don't sacrifice your whole life to school, but do take it seriously – and you will be reaping the rewards for the rest of your life.
I'm not some old person who regrets their life. I am someone you can trust. Being smart will always be cool.
Grammar on the SAT test's Writing section:
If you need to brush up on your SAT grammar rules and writing topics, or do some SAT Writing practice questions, I've written an incredible book for you that you can learn about at The Top 12 SAT Writing Grammar Rules.
This book is a real bargain because it will boost your score and increase your confidence with all the professional tutoring information I give to my students for hundreds of dollars.
It's also a time-efficient way to study because it begins by diagnosing your most important SAT grammar weaknesses and then guiding you through improving them.
Want to save time and money while improving your SAT Writing score? Click on over to my SAT Grammar Crammer prep book and purchase your copy today!  
Further Reading:
Intro to the SAT Writing Multiple-Choice Section
Top 12 Rules of SAT Grammar
How the SAT Writing Section Boosts Your Score the Fastest
How to Get Into College: The Complete Guide
Additional Resources:
SAT Grammar Crammer (e-Book)
Winning College Scholarships (Video Course)
Hey wait! Before you go, be sure to join my SAT prep email list. I send my subscribers exclusive test-prep content and other bonuses you can't find anywhere else!