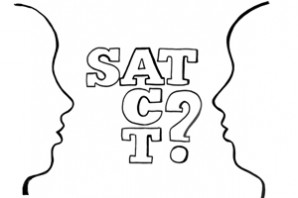 Welcome to my SAT prep blog! Be sure to join my pro SAT tutor's email list for exclusive test prep content and subscriber-only bonus downloads.
Although originally the SAT was designed as an aptitude test and the ACT was designed to test for achievement, today they are very similar.
Despite their similarities, they still test different skills and it is not uncommon for students who take both tests to achieve a higher score on one test or the other.
A comparison of the ACT and SAT  begins with their purpose and usefulness in admission to colleges and universities as well as top scholarships and financial aid. The SAT was once the gold standard for most colleges and universities that still require testing; however, all colleges currently do accept ACT scores as well.
Some students who test through the ACT system find that they must still take SAT 2 subject tests to submit complete applications.
Timed Lengths of ACT vs. SAT Tests:
The ACT test does not allow as much time per question as the SAT. Not including break periods, the ACT takes a total of 3 hours and 25-minutes while the SAT takes 3 hours and 45-minutes to complete.
Given that the ACT test has 215 questions plus essay (optional), and the SAT has 140 questions plus the essay (required), students taking the SAT will not be as pressed for time as their counterparts will be.
The weird thing is, the SAT might make you feel more pressed for time, because there are more individual timed sections in the test… so it will always seem like the proctor is calling "5 minutes left."
However, in the ACT, the simple fact is you'll have to answer more questions in a shorter period of time, which means you have to practice budgeting your time and pacing yourself through the longer sections.
Get Exclusive SAT Prep Tips!
I want to send you more tips to help your SAT score, but I need your email address to stay in touch. Enter your email below so I can send you my reports on the SAT and other subscriber-only bonuses.
The ACT Science Section:
Taking the ACT test means that students will be tested in areas of science such as chemistry, physics, biology and earth sciences—something the SAT does not include in their test.
The science reasoning section of the ACT test focuses more on a student's ability to read and understand scientific graphs, hypotheses and summaries which means that a student can still do well in this section even without a strong scientific knowledge-base.
Let me re-emphasize this – the ACT science section is about interpreting charts, images, and experiments that are provided to you – NOT about knowing the contents of your Chemistry, Physics, or Biology textbooks.
Trigonometry on the ACT and SAT?
Again, the SAT does not test students in this subject while the ACT does.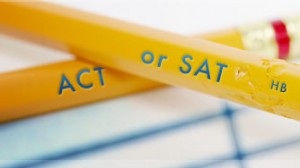 Fortunately for students who do not have excellent trig skills, the ACT test focuses on basics such as cosine and sine.
Both the ACT and the SAT 2 Math Subject Test include trigonometric identities among the tested topics, so make sure to brush up on these.
SAT and ACT Vocabulary:
SAT students can improve their scores by increasing their vocabulary.
Unlike students taking the SAT, ACT students will not find that the English section places significant importance on vocabulary skills and it is therefore not as important to have an extensive vocabulary – as long as you have great grammar skills.
The SAT is typically more vocab-heavy. The ACT is less dependent on knowing the meanings of difficult words.
That being said, vocabulary is an important contributing factor to top reading comprehension skills – be sure to invest some time building your vocabulary for either test.
Check out my Conquer SAT Vocabulary Video Course for more pro tips in hi-def video!
Writing Sections on the ACT and SAT Tests:
Regardless of whether a student takes the SAT or ACT test, excellent grammar skills are essential for success.
A student must walk into either test knowing:
And these are only a fraction of what a student needs to know to score high when grammar counts on the test(s)!
One hint: the ACT tends to place more importance on proper use of the basic punctuation marks, while the SAT is very focused on singular/plural mistakes, pronoun errors, misplaced modifiers, and parallelism mistakes.
If you wish to ensure you grammar skills are top-notch before sitting for the SAT Writing section, be sure to order my grammar book on beating the SAT Writing section.
The Essay on both the ACT and SAT:
Despite the fact the ACT essay is optional it should be completed, as many colleges make this a requirement. It's basically a pointless waste of time, money, and energy to take the ACT without the essay just to save yourself a few minutes, because almost all schools will ask for your essay score to be included, and to take the essay you're required to take the entire ACT test, so… don't try to skip it.
Other than the ACT essay being optional, the differences in the ACT essays and SAT essays are significant – particularly with regard to what type of essay prompts you will be given on each test.
The SAT essay prompts explore a broad range of topics like that ones in my e-book on how to write the SAT Essay. The best thing for you to do if you're taking the SAT is to study this book extensively and use it to practice writing timed essays.
The ACT essay is more politically- and current-events-focused, and often asks students about issues that relate to their daily life. For example, the ACT essay might be about whether or not high school students should be separated by gender.
Naturally, the ability to express yourself with strong writing skills and deploy an impressive vocabulary will always make it easier to achieve a perfect score.
Though I haven't written a book (yet) about the ACT essay, you should use The Real ACT Prep Guide to prepare for your essay through practice.
Different Guessing Penalties on the ACT and SAT: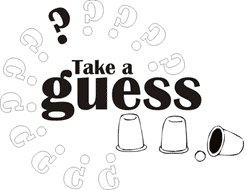 The SAT is designed in such a way that randomly guessing the answer can hurt a student's score.
Because the ACT test is not designed the same way, the SAT can be more stressful for students that are overly-worried about getting questions wrong and losing points.
I don't think that this guessing penalty makes the SAT any more difficult than the ACT… although the stress factor may be slightly higher.
If you're almost out of time on an ACT section, you should quickly bubble an answer for every question. You might get lucky and get a few questions correct through dumb luck, and you won't lose points for wildly guessing.
On the SAT, however, you'll lose points for crazy guesses, so instead focus on carefully and methodically working through each question before you answer it.
Students worried about losing points for wrong answers on the SAT will benefit from reading my post on the most common careless errors in the SAT math section.
Educate yourself on the test you will be taking:
The differences between these two tests should be compared before making a decision.
Know what the schools you'll be applying to will require in terms of testing. Know your strengths and weaknesses and how each test will match up to them. Know exactly what you'll be tested on.
Subscribe to our free mailing list for access to tips, resources and information to help you prepare for the SAT and ACT!
Further Reading:
Is the ACT or SAT Easier?
SAT vs ACT: What's the Difference?
How to Get Into College: The Complete Guide

Additional Resources:
Shop my Online SAT Prep Bookstore (e-Books)
Conquer SAT Vocabulary (Video Course)
Winning College Scholarships for High Schoolers (Video Course)
Wait – before you go, have you subscribed to my SAT Prep mailing list? I'll send you my Urgent Report on SAT Reading and other subscriber-only content to help you prep!