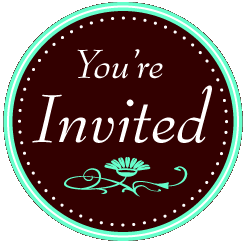 Join my SAT email list today for subscriber-exclusive content and test prep bonuses!
How badly do you want a perfect score on the SAT?
Do you have dreams of 2400s and Ivy-League campuses… scholarships and impressive academic accomplishments… do you fantasize about huge, well-stocked libraries, science centers, and the best music and arts programs in the world?
What about nightmares filled with rejection letters, disappointed parents, and embarrassment in front of teachers and friends that "judge" you for low SAT scores?
Well, the truth is, it's your choice whether you fulfill your dreams or your nightmares… and it all comes down to the choice you're about to make:
Will you join my SAT Prep E-Mail list or will you refuse this chance?
Here are some of the plus sides of joining my personal e-mail list:
Get free professional advice from a perfect-scoring SAT tutor (this e-mail list is the best way for me to reach thousands of students around the world)
Learn how, when, and why to register to take the SAT
Receive exclusive subscriber discounts on my collection of SAT prep e-Books, which you can download instantly from anywhere in the world
Follow along with guided homework assignments (literally $$$'s worth of value; families beat down my office door to pay me $75 an hour for tutoring)
Gain special subscriber access to any future products or tutoring
There are no downsides to joining and zero risk to you!
Sign up my the mailing list and get tons of SAT prep benefits at no risk or cost to you!
Concerned that I'll rip you off or give you useless information? Don't be! Here are some common objections and why they'll never actually be a problem for you:
Complete, 30-day, 100% money-back satisfaction guarantee on any purchases you make from me
Easy and instant unsubscribe feature if for some crazy reason you don't like being on the mailing list anymore
I will never sell, rent, or share your e-mail address or personal information with any third party
Join the SAT E-Mail list – it costs you nothing to start getting my pro tips…
Listen – I know we've never met, and you may feel you have no reason to trust me. And that's ok.
Get Exclusive SAT Prep Tips!
I want to send you more tips to help your SAT score, but I need your email address to stay in touch. Enter your email below so I can send you my reports on the SAT and other subscriber-only bonuses.
But if you skip out on this opportunity, you'll only be hurting yourself.
Take a look at this website. Notice how much time and effort has been put into it. And then ask yourself if you think I'm serious about my promises…
I've made it my mission to help as many students around the world as possible.
And since I'm limited to 24 hours in a day, my SAT e-mail list is one way for me to stay connected to hundreds of students that I couldn't reach otherwise.
Now it's your turn to be one of my students. Sign up today – you've got nothing to lose, and a lot to gain.  
Join my email list for exclusive subscriber-only content and bonuses like the Urgent Report on SAT Reading and more sent straight to your inbox! Subscribe today!