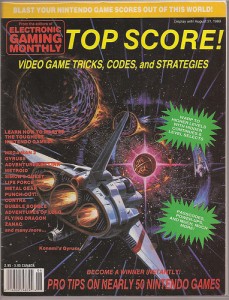 Welcome! Be sure to join the SAT mailing list and visit my bookstore while you are here today! Hope you're ready to learn ;)
I got a perfect score on the SAT, and I teach SAT prep lessons for a living, so I'd like to think my SAT advice is worth something – and, since you're here, you now have my whole SAT prep website available to you, so you can shoot for your top SAT score too.
SAT prep for a top score is not necessarily a simple or an easy process, but I promise that if you put it enough effort, you can see your SAT score improve by 200, 300, or even more than 400 points.
I promise, I've seen all kinds of students pull off 400+ point gains… the only thing they had in common was their work ethic!
Here are five steps you can take today to get your own top score on the SAT:  
I offer a variety of SAT prep books in my bookstore, each of which can help you a different way. From lessons on SAT essay-writing and ideas for examples to explanations of common grammar topics and math section practice problems (Level 1 and Level 2), I've covered a wide range of problem areas that I frequently see students bring into our tutoring lessons.  
Whether you are a parent or a student, signing up for my mailing list is a cool way to get additional information about the test. The mailing list is one way I stay in closer touch with families that are serious about improving their SAT scores. You also get free bonuses for signing up!  
Time is critical when it comes to improving your SAT vocabulary, which will in turn raise your SAT Critical Reading score automatically. The good news is: anyone can do it. The bad news is: you need to start immediately, and it takes a while to see improvements. Check out this post for more information.  
I'm a big believer in the importance and efficiency of studying for the SAT with a professional tutor. My other test-prepcompany, Love the SAT, offers private online SAT tutoring with top-2% experienced and fun tutors.
Get Exclusive SAT Prep Tips!
I want to send you more tips to help your SAT score, but I need your email address to stay in touch. Enter your email below so I can send you my reports on the SAT and other subscriber-only bonuses.
Money-saving tip: if you're willing to hunt around for an independent tutor, you can often get decent-quality instruction for less money. The biggest test-prep companies are pretty much a rip-off in many cases (although you can get a lot out of their teaching if you really apply yourself!). Craigslist, Thumbtack, and Google are good places to look for independent local tutors. 
Late Sophomore year and early Junior year are good times to start studying for the SAT prep. What you don't want to do is bury your head in the sand and pretend that you don't need to study. You also don't want to get stuck cramming – it doesn't work nearly as well.
SAT Vocabulary, in particular, takes a while to improve.  
If you only do one thing today, I'd recommend checking out my SAT prep bookstore – my books can uncover your weak spots, which will lead you to take action on the other four tips, like getting a tutor, and starting early!
Don't forget to join the free SAT email list before you go to get your free Critical Reading report, exclusive content, and other bonuses!