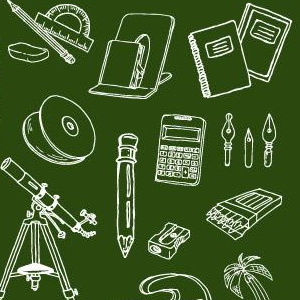 Welcome to my pro SAT tutor's blog! While you're here, join my email list and I'll send my Urgent Report on SAT Reading plus other subscriber-only prep bonuses!
Before setting out to take the SAT test on a bright, shining Saturday morning, you need to be sure you're leaving the house with everything that you need to bring.
From absolute essentials (they won't even let you in the door without these!) to the creature comforts that make test day less painful, here's a pro tutor's laundry list of things you need to bring to the SAT.
Mandatory essentials to bring to the SAT exam
3 sharpened No.2 pencils with good erasers. Bring a third in case you break one. It never hurts to have an extra! The SAT does NOT allow mechanical pencils for some reason.

Approved calculator

with fresh batteries. I recommend the

TI-84+

or

TI-83+

. You can read my article on SAT calculator rules for more tips and details.
Admission Ticket – log in to your College Board account and find the "Admission Ticket" link to print off a paper copy. Make sure to bring this to the test.
Photo ID. Most students will just use their driver's license. If your situation is more complicated, check out the

official SAT identification requirements

.
Optional, but highly recommended, things to bring on the day of the SAT
A snack

and bottled water. Gives you something to look forward to as well as fuel for your body and brain. Read my post on the

best and worst SAT snacks

for more info.
A watch with a silent alarm to check your time without relying on the proctor. Sometimes, the test room won't have a clock in it, which makes some students feel blind and unable to properly budget their time.
Layers of clothing. The room seems magically guaranteed to always be too hot or too cold, and your personal comfort (and test performance) can depend on having the clothes to cool off or warm up as required.
Even more sharpened pencils with good erasers. I for one bring about 6 pencils, because I like having a sharp point throughout the test. The essay will wear down pencils extremely quickly (I go through 1 or 2 pencils on the essay alone). You can never have too many!
Things you cannot or should not bring to the SAT test
The following items are either not allowed into the SAT or are completely useless and should be left at home on the morning of the test:
MP3 players. You can't listen to music during the test, and breaks are barely long enough to listen to even one short song. It's really just a pointless distraction, so leave it at home.
iPad/tablet computer. Again, no time to use it, and the proctors may confiscate it even during the break to make sure you're not communicating with the outside world about the SAT.
Cell phone. If it rings or beeps at all during the test, you're going to be in trouble – you might even have your scores cancelled. The only possible reason for keeping it with you is if you need to get in touch with someone for a ride after the test.
Bring this stuff to the SAT for a successful test day
That's it! In the end there's really not that much that you need to bring to the test.
I would never show up without my "optional" snack, water, extra pencils, and layers of clothing.
To me, at least, these are absolutely mandatory – even if the College Board doesn't "officially" require them. Bring them along and your test day will be a lot less painful!
Visit my SAT Prep bookstore to get more pro tips and test-day practice!
Further Reading:
Top 10 Best and Worst Snacks for the SAT
(More) Energy-Boosting Snacks to Get You Through the Test
What is the SAT test for?
SAT Calculator Rules
Get Exclusive SAT Prep Tips!
I want to send you more tips to help your SAT score, but I need your email address to stay in touch. Enter your email below so I can send you my reports on the SAT and other subscriber-only bonuses.
Additional Resources:
Visit my Online SAT Prep Bookstore
Griffin SAT: A Complete Course on Acing the SAT (Video Course)
Buy TI-84+ or TI-83+ graphing calculators on Amazon.com
Did you find this article helpful? Want more information about the SAT from a pro tutor? Learn why you should sign up for my SAT e-mail list to get more helpful hints and tips!