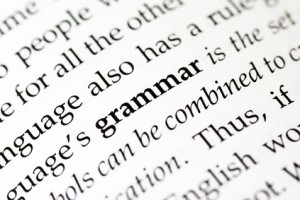 While you're here, join my SAT prep mailing list for instant bonus downloads and free exclusive test-prep content only for my subscribers!
It's not uncommon to feel uncertain about the rules of proper grammar, especially when preparing to take the SAT.
Grammar at the best of times can be overwhelming, and even seasoned editors rely on books and other resources to ensure they are following the rules.
If your plan is to study every grammar book available with the hope of absorbing and mastering every rule, you'll likely find yourself even more confused and overwhelmed!
Are you prepared for the SAT grammar test?
Hoping that you'll miraculously remember every grammar rule you've ever learned will leave you with test scores well below your capabilities.
If you find that you're unsure of any of the following topics, reviewing your grammar skills to prepare for the SAT is a great way to walk into the test feeling more confident and prepared.
For example, here are a few common grammar rules you will be confronted with in the SAT Writing section:
Benefits of my SAT Grammar book:
My SAT grammar book helps you focus on the most common grammar topics and questions, written by a perfect-scorer on the writing section of the SAT.
With the diagnostic pretest included in this book, you'll be able to identify the areas that need the most improvement, while focusing on a dozen of the most important topics to help you improve your skills (and writing score).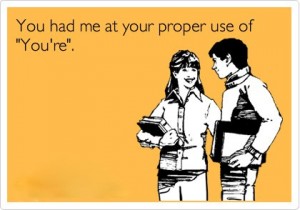 Get Exclusive SAT Prep Tips!
I want to send you more tips to help your SAT score, but I need your email address to stay in touch. Enter your email below so I can send you my reports on the SAT and other subscriber-only bonuses.
Even if you don't consider yourself to be a high-scoring student, you'll be amazed at how much you can improve by discovering the areas that are giving you the most trouble. You may discover a few 'A-HA' moments along the way.
The 12 lessons included in this book are followed by ample practice questions, all of which have clear explanations.
By focusing on 12 main topics, which make up approximately 80% of the exam, preparing for the grammar challenge of your SAT has never been easier.
Improving is easier with resources written by someone who has achieved what he teaches.
With a perfect score on the SAT, and over 1000 hours of SAT tutoring experience behind me, I ensured that everything was included in this book to help you improve your SAT writing score to.
What is in this SAT Writing prep book?
Inside the SAT Grammar Crammer book you'll find:
Two diagnostic tests (pretest and post-test) to help you determine the areas you need to improve
12 grammar lessons
2 writing strategy pre-lessons
255 practice questions and clear explanations for each correct answer
You will probably discover that you only need to use a percentage of the book, which leaves you with extra time to study other sections of the SAT like Reading and Math. 
Because of the way this book has been organized, diagnosing specific areas that need improvement, you'll save time and energy. And let's face it, when preparing for the SAT you need all the time you can get!
Even if you've never heard of one or more of the topics included in this book, the simple explanations contained inside will make it simple to start spotting the mistakes and improve your score.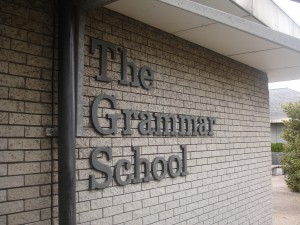 With a 100% money-back guarantee on all the books in my bookstore, you have nothing to lose, especially if you're not sure what your writing score would be.
My books are ideal for those who are motivated and feel they need improvement but are having difficulty achieving their goals, or for students who cannot easily find or afford a private SAT prep tutor.
By combining my SAT grammar book with the Official SAT Study Guide, (perfect for self-motivated individuals and the only study guide written by the same people who create the SAT), even those who feel stuck and are not experiencing any improvement will benefit. 
You'll learn how important it is to fix your own mistakes to improve your score, and how beneficial it is to mix timed/speed practice with untimed/deep comprehension practice.
In other words, you can use my grammar book to study and learn the most important topics, and then practice them for real in the Official SAT Guide.
Start prepping today to improve your score:
English grammar doesn't need to be a big mystery or the cause of stress as you prepare for the SAT.
The multiple choice questions that make up the SAT grammar section are going to be waiting for you and you CAN be ready for them.
Practice makes perfect, a cliché that is well-worth remembering when it comes to preparing for your SAT!
Now order your copy of my SAT Grammar Crammer: Top 12 Rules of SAT Writing!
Further Reading:
What Exactly is on the SAT Writing Test?
Secrets of the Official SAT Study Guide
Intro to the SAT Writing Multiple-Choice Section
SAT Grammar Writing Rules: Subject-Verb Agreement
Additional Resources:
SAT Grammar Crammer: Top 12 Rules of SAT Writing (e-Book)
Hey – before you go make sure to subscribe to my free SAT prep email list! I'll send exclusive test-prep content and other bonuses only for subscribers!