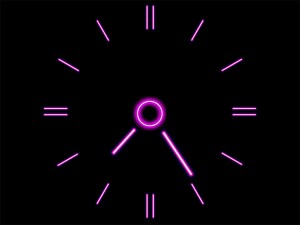 While you're here today, be sure to join my SAT mailing list for subscriber-only exclusive content to help you for test day!
The SAT Essay time limit is extremely short – you only 25 minutes to read a random prompt and produce an effective essay that responds to that prompt.
Despite these difficult requirements, your main goal is to write as much as possible without going off-topic.
So how should you best use your limited SAT essay time? Here's some advice from a pro SAT tutor and perfect scorer.
Best uses of your limited time on the SAT Essay:
Have your SAT essay evidence ready and researched ahead of time. This will save you so much time that I'm not sure how anyone writes the SAT essay without it.
Plan on planning: use the first several minutes to outline your argument and essay; this will pay off big when you have a strong, well-planned essay structure that keeps you on track.
Focus more on the actual prompt question than the words in the box above the prompt – that box is only there to provide a little bit more to think about, but it is NOT the question that you need to answer.
Identify keywords in the prompt like "leadership," "progress," "technology," etc.
Match your evidence to the keywords. Since you should have at least 5 pieces of SAT essay evidence ready, you'll want to narrow it down to the evidence that BEST relates to the topic.
Decide on your stance/thesis AFTER you've picked your evidence; go with whatever side is easiest to support with the facts you have memorized.
Write a well-structured 5-paragraph essay with a good intro paragraph, 2-3 great body paragraphs, and a solid conclusion.
Make sure to prep your SAT vocab so you can show off some cool words in your essay.
Proofread if any time is left
Practice makes perfect!
Read about my complete SAT Essay method to get a better idea of what you're going for… then pick up a copy of my SAT essay evidence special report for helpful examples, and practice applying everything you've learned to real SAT essay prompts from the Official SAT Study Guide.  
Also enroll in my Conquer SAT Vocabulary Video Course for two hours of high-definition video and additional materials to improve your SAT vocab and verbal skills!
Now order your copy of my e-Books on SAT essay evidence and SAT essay strategy!
Further Reading:
What is the SAT Essay?
Introduction to SAT Essay Structure
Secrets of SAT Essay Prompts
How to Write a Great 5-Paragraph SAT Essay
Get Exclusive SAT Prep Tips!
I want to send you more tips to help your SAT score, but I need your email address to stay in touch. Enter your email below so I can send you my reports on the SAT and other subscriber-only bonuses.
Additional Resources:
Top 30 Examples to Use as SAT Essay Evidence (e-Book)
Write the Best SAT Essay of Your Life! (e-Book)
Before you go, make sure you've joined my SAT email list for subscriber-only content and exclusive bonuses to help you prepare for test day!