Welcome to my pro tutor's SAT prep blog! While you are here, join my SAT email list to download my Urgent Report on SAT Reading and get other exclusive bonuses only for my subscribers!
For a certain type of student, SAT Extended Time accommodations can be a life-saver.
If you pass the requirements of the College Board, you can gain up to 100% extended-time to take the SAT.
It's not easy to qualify for these accommodations, so the key is to start right away. 
If you pass some basic eligibility requirements, and begin the process early, you may be among the 90% of successful applicants for extended-time.
Keep reading to find out what to do!  
Intro to SAT Extended Time Accommodations
The College Board allows certain students to take extra time on the SAT if they can demonstrate certain specific learning or physical disabilities.
Some of the more common disabilities are ADD, ADHD, dyslexia, and physical disabilities that cause the test-taking process to take longer.
There is a 50% extra time and a 100% extra time option, depending on each student's specific situation.
Get Exclusive SAT Prep Tips!
I want to send you more tips to help your SAT score, but I need your email address to stay in touch. Enter your email below so I can send you my reports on the SAT and other subscriber-only bonuses.
Here are the Official Guidelines for SAT Testing with Accommodations.  
SAT Extended time accommodations take a
very long time

(8 weeks minimum) to process.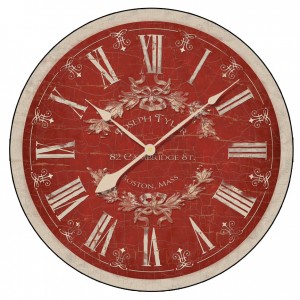 If you take only one thing away from this article, please let it be this: if you think you might even want to try to get extended time, you must start as soon as possible, because the process is a long one.
It's also probably going to be expensive due to the doctor's proof that will be required.
I'll say it again and again – get the application process started TODAY.  
There is no longer a penalty or "flag" for taking the extended time option:
As of 2004, due to lawsuits, there is no longer any penalty, flag, or noteworthy record of any kind on the score report of a student who has received either 50% or 100% extended time on the SAT.
The same rule holds true for the ACT exam as well.
This means that if a student is eligible for the extra time, they should have no concern that it will hurt their chances of admission to a college or scholarship for any reason.  
Will extended time help my SAT score?
The College Board's own research suggests that extended time noticeably increases scores for students both with and without disabilities if lack of time is truly their problem.
Students who had relatively low scores (I would assume in the 400 and below range) in a section to begin with did not show as significant an improvement even when granted extra time.
In my opinion, this makes sense.
The low scorers probably lack essential content knowledge for the SAT. 
Meanwhile, some mid-level students know what they need to do, they just run out of time to do it. Understandable, since the SAT time limits are so short.
When this type of student gets extra time, they put it to good use, and see a significant improvement in their score. 
It's not uncommon for a student who truly just needs extra time to score 100 points higher per section, or more.  
This is also a good reason to learn how to read faster – you'll need every bit of high-level reading speed you can get to ace the SAT.
You probably won't get extra time on the SAT for these reasons: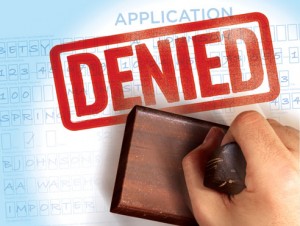 If you haven't been receiving some kind of accommodations for your disability during regular high school classes, your odds of being accepted go down. This makes sense, because if the issue isn't interfering with your normal studies, it might not be necessary for the SAT.
If the evaluation of your disability is not current, the College Board may deny your application.
What are the differences between 50% and 100% extended time on the SAT?
Well, there's the obvious: the regular test takes a bit less than 4 hours, the 50% extended-time test is 5 hours and 25 minutes long, and the 100% extended-time SAT is 7 hours long.
Now, there's also a big difference between the 50% and 100% extended time tests: the longer test is split into two test days, which is great, because otherwise it would be incredibly long and exhausting.
You might be curious about how extended-time breaks work on the SAT. If so, I recommend going to the College Board for more information on SAT extended breaks.
What is required for proof to get extended time?
The three basic requirements for extra time are:
Having a disability that requires extra time accommodations
Submitting a completed request for accommodations (and waiting 7+ weeks to hear back)
If required, complete professional documentation of the disability
You can access many of the required forms at the College Board's website, here: Disability Documentation Forms and Other Resources
The biggest issue is having documented evidence, particularly from a certified medical expert, that the student has the disability. This is the most convincing evidence that the College Board can see.
You can begin your official application here: Apply for Disability Accommodations on the SAT  
How long does the extended time approval process take from the SAT?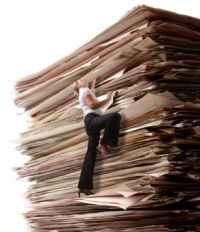 As I mentioned at the beginning, this process is a very long one, and you aren't guaranteed to be accepted for extra time.
At a minimum, I would budget a week for yourself to get everything in order quickly, and 7 weeks for the processing time from the College Board.
If there is any type of delay or appeal, you can expect a minimum 7 additional weeks to be added onto the processing time.
To be completely honest, many families find the whole process very frustrating and time consuming.
If you're certain you want to go through with the application process, be sure to budget many months before your deadlines to have your final SAT scores in for colleges.  
How to use extended time on the SAT:
Here's the thing about all that extra time – it's no good to you if you don't know what you're doing.
The first thing you need to do is get ready to prep for the SAT just like everyone else:
The next thing you need to do is practice with my books and the Official SAT Study Guide. It would be worth your time to take the test with the standard time limit, before applying your extra time to a new practice test.
If you don't see a big jump, that means you need to keep studying the fundamentals. Try using my SAT prep books from the bookstore and really focusing on your weak points and slow spots.
Analyze where you spent your extra time. Perhaps if you studied or did additional practice on the time-consuming sections, you would see a jump in your score.
One of your biggest obstacles will be fatigue, especially if you have 50% extra time, because the test is not split up over 2 days and will be about 6 hours long.
However, as long as you know what's on the test (again, for more pro tips I highly recommend signing up for my mailing list before you leave today), you will be able to effectively use your extended time to increase your score significantly.  
Controversy over extended time on the SAT:
Naturally, there has been some controversy over this practice.
From arguments that the practice simply reinforces an idea of "different-ness" for disabled people, to those who claim extra time is an "unfair advantage," the discussion continues.
Perhaps the most controversial issue is the simple fact that wealth and prestige seem to buy extra time.
Students from wealthier families, and so-called "elite" high schools, often show a higher percentage of accepted applications for extended time vs. less affluent areas.
This seems to suggest that economics are among the primary factors determining who can and cannot obtain extra time for SAT testing.
Morally speaking, I think that it is unfair to claim extra time for a disability that you don't truly struggle with.
But, it's ultimately your choice, and some families pay "amenable" doctors to diagnose their children with ADD or ADHD for the purposes of gaining extra testing time.  
Bottom line – Start collecting proof TODAY: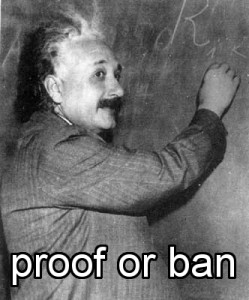 Immediately – TODAY – start collecting and/or creating a paper trail of supporting documentation and begin your application for extended time on the SAT as soon as possible!
Important links to get you started:
Further Reading:
What is the SAT Test For?
How to Beat Time-Limit Pressure on the SAT
How to Read Faster
A Comparison of the SAT and ACT Tests by a Pro Tutor
How to Get Into College: The Complete Guide
Additional Resources:
Visit my Online SAT Prep Bookstore (e-Books)
Griffin SAT: A Complete Course on Acing the SAT (Video Course)
Winning College Scholarships for High Schoolers (Video Course)
Did you find this post useful or interesting? Would you like more free advice on SAT prep delivered to you weekly? Join my SAT prep newsletter for more subscriber-only bonuses!