Welcome to my pro tutor's blog! While you're here, join my SAT mailing list so I can send you subscriber-only downloads and other exclusive test-prep info!
A major function of an SAT essay intro paragraph is to restate the prompt in order to help the reader/grader know what he or she is about to read.
One of our most important goals is to prevent the grader from ever suffering from any sort of confusion or difficulty in understanding what our essay is talking about.
Consider the opposite case, when students don't make it a priority to tell the reader what they are reading about: I've read essays in which I had to get through the first three paragraphs before I was even certain what the student was arguing for, much less what they were even writing about in their essays! 
This is a very frustrating mistake that only leads to poor SAT essay scores.
Luckily, there's a really simple solution to your lack of clarity – just restate the prompt as the first step of your essay, every time. If you make this a habit, you'll never leave the grader guessing.
In a minute, I'll give you some specific tips on how exactly to do this, but first let's review the basics of the SAT essay:
What is the SAT Essay?
To quickly review, the SAT always begins with a timed 25-minute essay on a "random" prompt (click here to learn more about what sort of prompts you'll be given – they're actually quite predictable).
If it's your first time here, I'm also going to recommend reading my main reference post, What is the SAT Essay?
Get Exclusive SAT Prep Tips!
I want to send you more tips to help your SAT score, but I need your email address to stay in touch. Enter your email below so I can send you my reports on the SAT and other subscriber-only bonuses.
What will my SAT essay prompt be like?
Alright, if you don't feel like getting more in-depth (despite my professional recommendation to back up to this and this earlier post and read them!) I'm just going to give you the quick summary.
SAT essay prompts are short, open-ended questions about a range of topics, including but not limited to:
SAT Essay Prompt Commonalities:
The nature of society

Individualism

Success and failure

Heroism

Creativity

Technology and Progress
Traditions
Etc.
All SAT Essay prompts are like this:
What are some common characteristics that SAT essay prompts have in common with each other?
They have a "yes" or "no" side

There is no "right" or "wrong" answer
Both sides are pretty easy to argue for

Draw your examples

from history, literature, OR make them up
Just to repeat: you can MAKE UP your evidence (or lie!)
Personal experience is allowed as evidence (but avoid it in my opinion)
It never hurts to throw some cool SAT vocab in there!
Ok, so why do you need to restate the prompt again?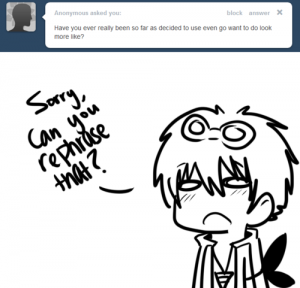 Because we're trying to make the essay graders like us :)
Restating the prompt as our very first action ensures that the graders are on the same page as we are from the first sentence.
You're going to lead the reader through an argument. You're like an argument tour guide, taking them through the twists and turns of your logical thought-process.
The only way that the reader can be lead, however, is if they know where they are starting from.
What are some ways to restate your SAT Essay prompt?
There are infinite ways to accomplish restating the prompt, and all of them will work.
What I recommend to my students is to pick one way of doing it and repeat it over and over.
(It's important not to worry too much about how to rephrase an SAT essay prompt and focus more on having one method that works).

Here's how I do it. If my prompt question is "Does creativity matter any more?" then I would begin my essay:
"There are those that say that creativity doesn't matter any more."
If the prompt question is "Should we always question our leaders?" then I would begin with:
"There are those that say that we should always question our leaders."
In other words, the secret trick I use is:
"There are those that say."
So simple. So easy. Requires no thought and achieves my goal (of telling the reader what my essay is about) at a 100% success rate.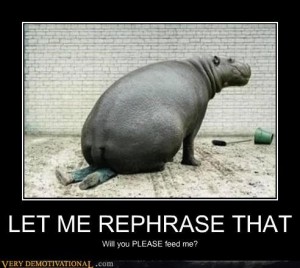 You're authorized to freely use my strategy and it will work perfectly for you as well!
For more strategies that will improve your essay score, order my books on SAT essay strategy and examples to use.
What do you do after you've restated the prompt?
So now you might be wondering – where do I go from here?
Our next goal is to write a great introduction, leading to a well-built 4- or 5-paragraph basic essay structure. 
From there we'll need to make use of specific evidence in our body paragraphs.
Don't forget to include smooth transitions and at least a little bit of high-level vocabulary.
Finally, if there's time, you should leave an interesting conclusion and proofread your whole essay.
It will be over before you know it, so don't stop to think or question yourself for too long!
Think quickly, then write, write, write, because longer essays typically get higher scores. 
For more pro tips, order my books on SAT Essay strategies and supporting evidence to use!
Further Reading:
What Is the SAT Essay?
How to Write a Great 5-Paragraph SAT Essay
The Top 10 Tips for the SAT Essay
Top 5 Historical Examples for the SAT Essay
What Exactly is on the SAT Writing Section?
Additional Resources:
Top 30 Examples to Use as SAT Essay Evidence (e-Book)
Write the Best SAT Essay of Your Life (e-Book)
Conquer SAT Vocabulary (Video Course)
Last thing: Before you go, be sure to join my SAT prep mailing list. I send readers exclusive test-prep downloads and other subscriber-only bonuses to raise your scores!