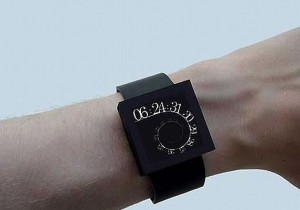 While you're here today be sure to subscribe to my SAT mailing list – I'll send you my Urgent Report on SAT Reading and more subscriber-only content!
Wondering about the SAT test start time and want to have a great SAT testing experience?
Ready to put all your great SAT prep study and practice to use on official test-day?
The SAT typically starts at 8 AM, and you should plan on showing up at least a few minutes early in case something unexpected happens.
There always seems to be time-wasting inefficiency as proctors and students find their testing rooms, but you shouldn't count on this… because if you show up late you might find yourself locked out of the testing center.
"What time does the SAT start?" can also be a misleading question, because although the test doesn't start till a bit after 8 AM, your brain should be getting started up to an hour before that.
You'll want to eat a good breakfast, warm up with practice SAT questions, make sure you have your supplies ready, and get to the testing location early enough to avoid any unnecessary stress or panic.
Pro Tip: Arrive early to avoid missing the SAT starting time
I usually plan to arrive 20 minutes early, so that I can find parking and find the entrance to the test center.
Don't underestimate how confusing this can be… if you're taking the SAT at an unfamiliar school with a big campus, it might take you a while to find where you're supposed to be. I just try to follow the crowd.
Get Exclusive SAT Prep Tips!
I want to send you more tips to help your SAT score, but I need your email address to stay in touch. Enter your email below so I can send you my reports on the SAT and other subscriber-only bonuses.
Don't forget what you'll need to bring: pencils, photo ID, admissions ticket, calculator, batteries, a snack, water, and layered clothes. You'll be done with the test between 12:30 and 1 PM.
Now sign up for my free SAT mailing list for subscriber-only content and bonuses!
Further Reading:
How to Hack Test Day: 9 Tips to Help You Actually Enjoy It!
Warming Up in the Morning of the SAT
What do you bring to SAT
Energy-Boosting Snacks to Get You Through The Test
What Time Does the SAT End?
Additional Resources:
Visit My Online SAT Bookstore
Griffin SAT: A Complete Course on Acing the SAT
Before you leave, make sure to join my mailing list – I'll send you an instant download of my free Urgent Report on SAT Reading and other subscriber-only exclusive content!