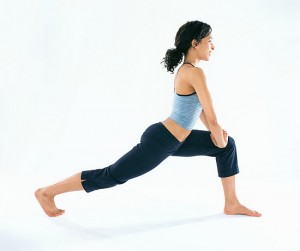 Welcome! While you're here, be sure to join my SAT prep email list for pro tips and subscriber-only exclusive downloads to help you prepare for test day!
Often, students overlook the importance of warming up before showing up to the test on the day of the real SAT.
To me, this is as big an oversight as if an athlete didn't stretch before a game, or a violinist didn't run through a few practice scales on the night of her solo!
I mean, at some point in the morning (hopefully after you've eaten a good breakfast), you're going have to do your first SAT question of the day.
Do you want that first question to actually count towards your score?
I know for sure that I'd prefer to warm up with a "freebie" that I can get wrong without a penalty that might affect my future!
That's why, whenever I or any of my students take the SAT, I recommend warming up simply by doing 5 minutes in each section before leaving the house.
(By the way, this is an excellent reason to pre-pack everything you will need for the SAT and free up some morning time for your warm-up)
How to warm up on the morning of the test:
To warm up, just set a stopwatch for 5 minutes, and then get as much 1) Reading, 2) Math, and 3) Writing multiple-choice done as possible for a 5-minute stretch each.
Get Exclusive SAT Prep Tips!
I want to send you more tips to help your SAT score, but I need your email address to stay in touch. Enter your email below so I can send you my reports on the SAT and other subscriber-only bonuses.
Here's the great thing: you don't even need to worry about getting the questions right or wrong.
Of course, you should do your best to answer correctly and apply what you know.
However, the purpose of this exercise is simply to activate the grooves and thought processes that will help you get a perfect score on the SAT.
For example, you'll get your "note-taking circuits" warmed up, you'll remind yourself that Singular/Plural mistakes are the most common SAT grammar topic, and you'll try an assortment of math topics that will get your algebra and geometry brain in gear.
Don't worry about getting questions right or wrong during your SAT warm-up:
Even if you get the questions wrong, it's ok – you're just warming up your thinking machine.
In less than 20 minutes, you can easily get your brain warmed up for the real SAT.
There's no risk of losing points and you don't even need to wake up much earlier. 
This is one SAT warm-up strategy that is guaranteed to help improve your score immediately – so you can actually look forward to getting your SAT scores back!  
Another tip: sign up for my SAT mailing list before you go!
Further Reading:
What to do the night before the SAT
What Time Does the SAT Start?
Best Food to Eat For Breakfast Before the SAT
Essential Things You Must Bring to the SAT
A 15-Minute SAT Warmup
How to Hack Test Day: 9 Tips to Enjoy Taking Tests!
How Long Does It Take to get SAT Scores Back?
Additional Resources:
SAT Grammar Crammer: Top 12 Rules of SAT Writing (e-Book)
SAT Math Mastery Level 1: Perfect-Score Fundamentals (e-Book)
Want more helpful tips and tricks to help you beat the SAT? Before you leave, sign up for my free SAT prep e-mail list for exclusive subscriber-only content and downloads!