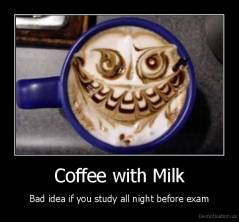 Thanks for visiting my SAT prep blog! Be sure to join my SAT mailing list while you are here – subscribers get instant access to my Urgent Report on SAT Critical Reading as well as other exclusive content!
When preparing for the SAT, students think that they have covered all their bases:
Grammar practice? Check. SAT Math basics and advanced topics reviewed? Check.
Essay skills and essay evidence prepared? Check.
Vocab flash cards? Check. And so on and so on, down the list. Every topic has been studied, every SAT problem type practiced. The day of the test is arriving, but they're feeling ready.
And then – the crucial mistakes begin, because nobody talks about them.
Not enough sleep on Friday night. Whoops.
Woke up late on Saturday morning – no time for breakfast. Whoops!
Forgot to bring spare calculator batteries, calculator dies midway through Math section number 2. NOOOooooo!!!
Get Exclusive SAT Prep Tips!
I want to send you more tips to help your SAT score, but I need your email address to stay in touch. Enter your email below so I can send you my reports on the SAT and other subscriber-only bonuses.
Arghhhh! All that hard SAT prep work for nothing, all for naught! After a few small but critical mistakes in the days leading up to the test, college and scholarship hopes can seem further away than ever. Great… time to take the SAT again… *sigh*
This is why you have to mentally rehearse and prepare far in advance to do your ultimate best on the SAT test.
Here's my list of actions to take the night before the SAT:
Sleep well on Thursday – if you're up late, it will spill over to…
FRIDAY! (Cue Rebecca Black song). Take it easy and go to sleep early!
Don't cram on Thursday or Friday; it won't make a difference. Relax, but…
Spend 15 minutes doing practice problems Thursday and Friday to keep your mind in gear
Do some free reading instead of watching TV
Double-check your test location and print directions if you need to do so
Double-check your testing time; you will not be allowed in if you're late!
Get your SAT materials ready and put them in one place (see below)
Admissions ticket
Photo ID
College Board-approved calculator
No.2 Pencils – sharpened! Bring plenty! I would take at least 4 (I hate using dull pencils)
Replacement calculator batteries
A couple small, healthy snacks like bananas or granola bars
On Saturday morning, the day of your SAT, here's what you should do:
1: Wake up on time for the test
Being in a rush is way stressful. Avoid that panic by setting your alarm a few minutes early!
Use extra time to relax and work a few practice problems. Leave early for your testing center just in case there's traffic or other unexpected difficulties.  
2: Eat a good, healthy breakfast before the SAT
Your brain needs fuel to run at peak efficiency to get your best score on the SAT!
Eggs, orange juice, bananas, other fruit, mom's hash browns, turkey, fish, and whole grain cereals or pancakes are always good ideas.
Greasier, fatty foods like bacon and sausage, or really sugary cereals, juices, and soft drinks will make you feel sluggish – not good!  
Now's a good time to mention that you should also plan your healthy and delicious SAT test day snack and get it ready ahead of time!
3: Spend about 15 minutes before you leave home doing a couple of SAT practice problems
This 15-minute SAT practice routine is an awesome little tip that can put you in the right "mental space" to take the test.
Students that don't do a few practice problems on Saturday morning will be trying to crank their engine when they sit down to take the test and the proctor says "turn the page and begin."
Students that do a few problems in advance will have already started their mental engine, and it will be idling and ready to leap into gear. It's a small detail, but it can really build your confidence on the morning of the test.  
Here's what you should do after the SAT:
WHATEVER YOU WANT! Congratulations, you made it through another SAT! :)
Do you have any special tips, rituals, or secret weapons you use before the SAT? Please, share them here in the comments field below!
Further Reading:
What Time Does the SAT Start?
Warming Up in the Morning of the SAT Test
A 15-Minute SAT Warm-Up
Energy Boosting Snacks to Get You Through the Test
Test Day Tips
What to Bring to the SAT Test
How Many Times Can You Take the SAT?
Additional Resources:
SAT Prep Online Bookstore
Winning College Scholarships Video Course
Just a personal reminder to join my email list before you go! It's worth your time – in fact you really need to read the Urgent Report on SAT Critical Reading and I'll send you other SAT-related bonuses as well. Talk to you again soon!